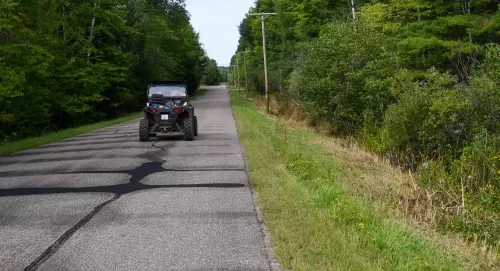 Langlade County Routes
Langlade County
Langlade County Board of Supervisors opened Langlade County Highways as ATV/UTV routes except for the following:
State Highways 45, 52, 55, and 64
County Highway A from US Highway 45 to County Highway TT by Lil Hummer's Hideaway
County Highway S from State Highway 47 to County Highway A
County Highway TT from County Highway A to County Highway T
County Highway K from US Highway 45 to County Highway U
County Highway H from Five Cent Fire Lane to River Road
ATV/UTVs operating on approved county highway routes are to be on the paved portion of the road in the direction of traffic.
Permit Required: No
ATV's: N/A
UTV's: N/A
Trail Length: N/A
Elevation: N/A
Safety
We encourage you to ride responsibly and follow all local and state rules and regulations found on our Rules & Safety page.
Parking Areas - Langlade County Routes
Find public parking areas and trail access for Langlade County Routes .