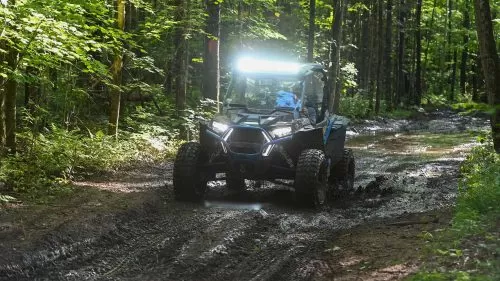 Forest County Winter ATV/UTV Trails
Forest County
The Forest County Winter ATV trails consist of the Nicolet State Trail, Wolf River State Trail and the Valley Trail.
Permit Required: Yes
ATV's: Permitted
UTV's: Permitted
Trail Length: 62 Miles
Elevation: N/A
Contact
Contact Name: Forest County Forestry and Recreation Department
Address: 200 East Madison Street, Crandon, WI 54520
Phone: 715-478-3475
Email: [email protected]
Safety
We encourage you to ride responsibly and follow all local and state rules and regulations found on our Rules & Safety page.
Parking Areas - Forest County Winter ATV/UTV Trails
Find public parking areas and trail access for Forest County Winter ATV/UTV Trails .