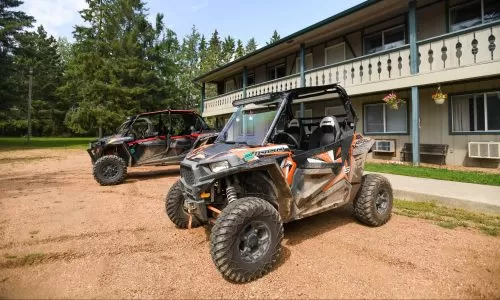 Pickerel/Pearson ATV Trail
Langlade County
Pickerel/Pearson ATV Trail is located in the northeastern part of Langlade County, between Post Lake and Pickerel. This 5-mile trail connects the Parrish/Highlands ATV trail, the Augustyn Springs ATV trail, and Forest County ATV Trail System. The trail runs on either side of Rolling Stone Lake and along the east side of Pickerel Lake through county forest land and over to Upper and Lower Post Lake. Pickerel/Pearson Trail offers picturesque scenery by these lakes, rivers, and county forest land; even though, most of the trail is on roadways.
Permit Required: Yes
ATV's: Permitted
UTV's: Permitted
Trail Length: 5 Miles
Elevation: N/A
Contact
Contact Name: Langlade County Forestry and Recreation Department
Address: 1633 Neva Road, Antigo, WI 54409
Phone: 715-627-6300
Safety
We encourage you to ride responsibly and follow all local and state rules and regulations found on our Rules & Safety page.
Parking Areas - Pickerel/Pearson ATV Trail
Find public parking areas and trail access for Pickerel/Pearson ATV Trail .