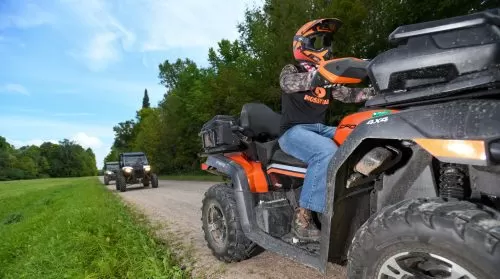 Wolf River State Trail
Forest County, Langlade County
Wolf River State Trail uses the former Wisconsin Central railroad corridor. The Wolf River Trail runs from Crandon South towards Langlade County by County Road DD. In Langlade County, ATVs are permitted north of Lily.
Permit Required: Yes
ATV's: Permitted
UTV's: Permitted
Trail Length: 23.1 Miles
Elevation: N/A
Contact
Contact Name: Langlade County Forestry and Recreation Department
Address: 1633 Neva Road, Antigo, WI 54409
Phone: 715-627-6300
Safety
We encourage you to ride responsibly and follow all local and state rules and regulations found on our Rules & Safety page.
Parking Areas - Wolf River State Trail
Find public parking areas and trail access for Wolf River State Trail .