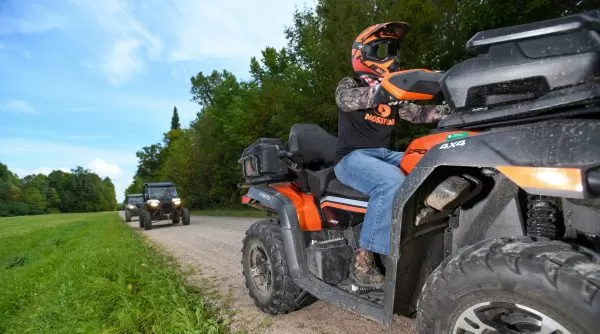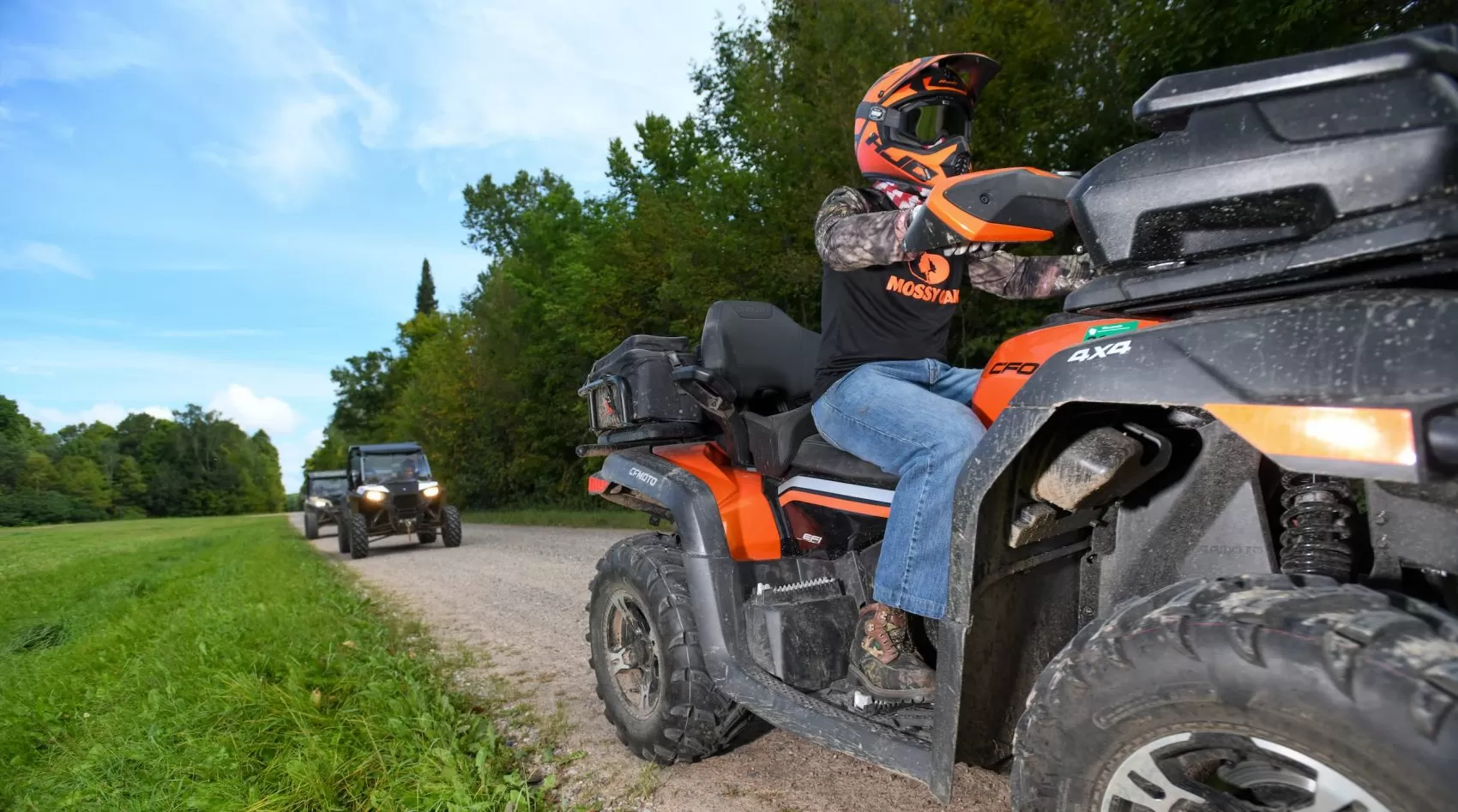 Check out these ATVing and UTVing daytrips in the Northwoods
Looking for a great ride in the Northwoods of Wisconsin but don't have a ton of time? Here are three ATV/UTV trail systems you'll be able to explore in a day.
The Enterprise Trail is located just south of Rhinelander in Oneida County and offers great riding on woodland trails, road routes and county forest roads. Head south along State Highway 17 and turn east on Bowman Road/Noisy Creek Road to find the trailhead about a mile from the highway. (There is also trail parking on Hildebrand Lake Road east of Highway 17 and on Highway County G at Zimmer Road on the east side of the trail system.) From the trailhead, riders can head south on Trail 266 toward Camp Six Road and follow Trail 268 and Trail 269 to the Enterprise Campground and ATV Picnic Shelter. From there, the East and West Loops connect to ATV/UTV Trails in Lincoln and Langlade County. Head back north (or take a shortcut on Shingle Mill Road—Trail 205—a county forest road that cuts northeast across the trail system) to explore the rest of the nearly 20 miles of woods trails between Highway 17 and County Highway G. See a map of the Enterprise Trail System here. 
The Wolf River State Trail is a scenic Northwoods trail that follows a former railroad bed for more than 30 miles between Crandon in Forest County and White Lake in Langlade County. (An additional four miles of trails are being developed between White Lake and the Langlade/Menomonee county line.) The trail passes through beautiful Northwoods environs, including the Wolf River and the Nicolet National Forest. In Forest County, ATVers and UTVers can find trailheads for parking and loading & unloading in Wabeno, Laona, and off County Highway G in Cavour. In Langlade County, ATVs and UTVs are permitted year-round north of Lily and in winter between Lily and White Lake. Learn more about the Wolf River State Trail here.
This two-way trail offers great riding through the Harrison Hills section of the Lincoln County Forest near Tomahawk. ATVers and UTVers can find easy access to the trail at parking areas on Turtle Lake Road (0.75 miles north of County Highway J) and two spots along County Highway B (1.25 miles northwest of State Highway 17 and 1.5 miles south of Harrison). This heavily forested, hilly route covers nearly 50 miles and primarily utilizes existing logging roads. Lincoln County's topography means the Harrison Hills trail system has lots of sharp curves and steep segments that may be challenging for some riders.