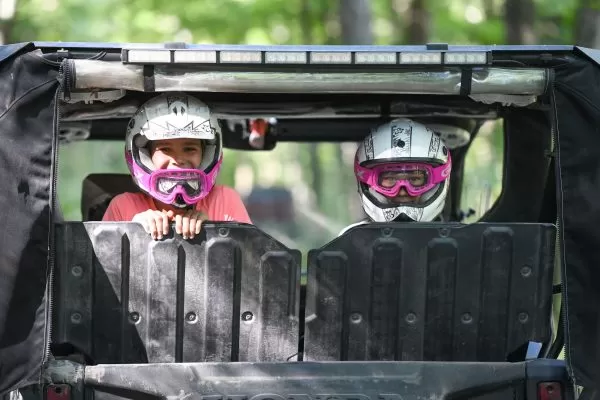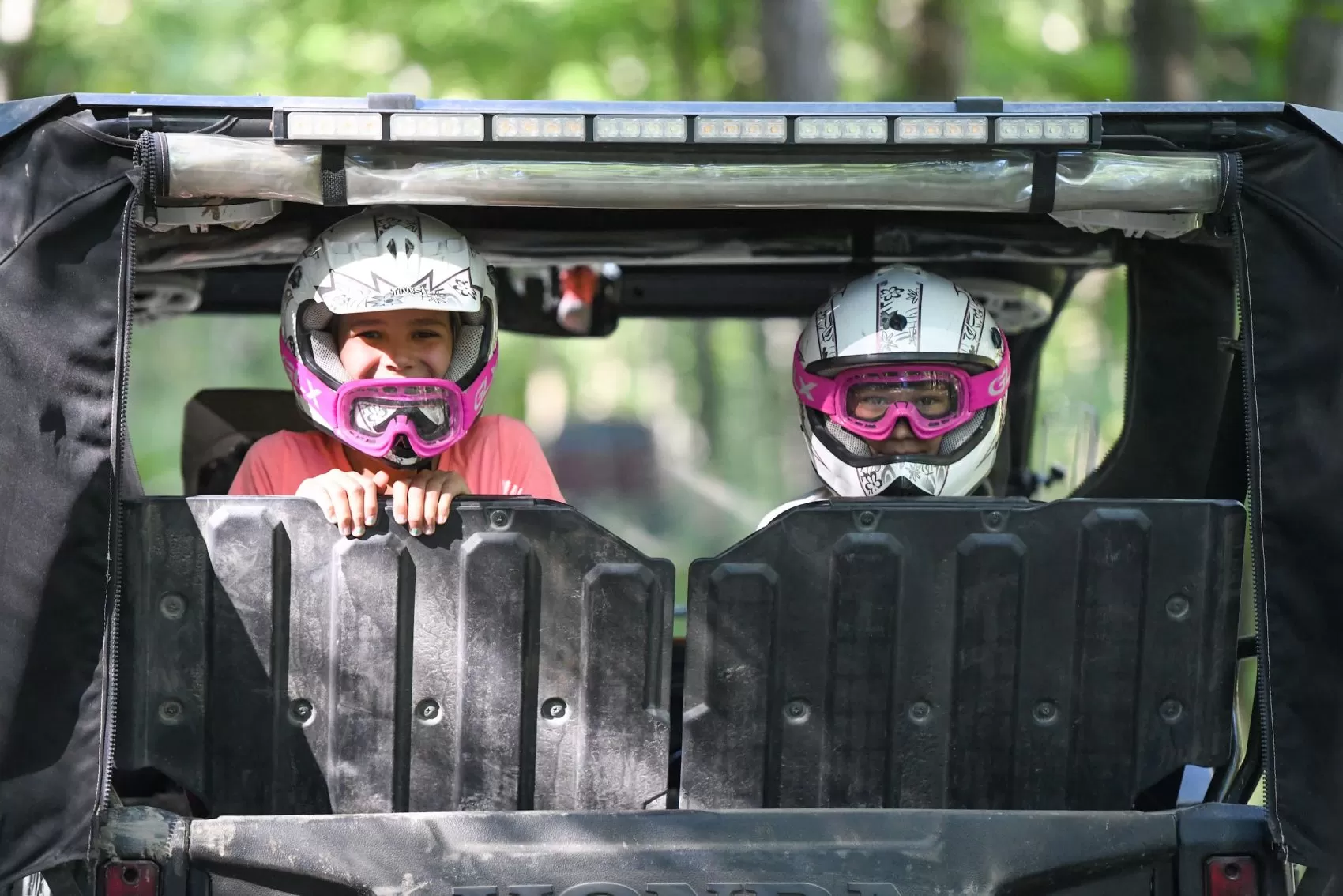 Explore ATV/UTV trails in Langlade and Forest counties with this weekend itinerary
Looking for an ATVing and UTVing adventure in Wisconsin's Northwoods? Here's a 3-day itinerary that will take you along some of the best trails in Langlade County and Forest County.
Day 1
Arrive in Antigo, which will serve as your headquarters for your Northwoods ATV/UTV adventure. Antigo, conveniently located along U.S. Highway 45, offers lots of great recreational activities in addition to ATVing and UTVing—including fishing, snowmobiling, and rafting—but it's also got plenty of tasty restaurants and welcoming places to stay.
From Antigo, head to eastern Langlade County to find the White Lake Trail. This 20-mile trail passes through rolling and hilly terrain and hardwood forests, offering scenic riding any time of year but especially in fall. The trail connects to Oconto County ATV/UTV trails to the east at Highway 55, just south of Hollister. Parking areas can be found on Sherry Road north of Highway 64 and in downtown White Lake (Highway M and Maple Street).
When you're done riding, head back to your hotel or cabin or stop by one of Langlade County's great bars and restaurants to recharge.
Day 2
Head to northeastern Langlade County, and you'll find two fun trail systems to ride: the Pickerel/Pearson ATV Trail and the Augustyn Springs Trail. The Pickerel/Pearson ATV Trail runs past Rolling Stone Lake and Pickerel Lake passes through picturesque Northwoods scenery. The 5-mile trail also connects several other trails in the region, including the Parrish Highlands Trail, the Augustyn Springs Trail and Forest County's ATV/UTV trails. The Augustyn Springs Trail covers more than 20 miles and passes through scenic northern hardwoods and rolling, hilly terrain.
After you're done exploring Langlade County's trails, head northeast into Forest County and stop in Crandon, where riders can hop onto the Wolf River State Trail, a 33-mile recreational trail that follows a former railroad corridor. ATVs and UTVs are allowed on the trail (but must be registered) in Forest County and north of Lily in Langlade County year-round. (Between Lily and White Lake, ATVs are only allowed in the winter.) Other fun trails near Crandon include the Nicolet State Trail, which has access points in Wabeno and Laona, and the Valley Trail, which runs west from Crandon for about 7 miles along U.S. Highway 8.
If you don't want to drive back to Langlade County, grab a bite to eat and find a great place to stay in Forest County.
Day 3
Spend your last morning in the Northwoods exploring Forest County's road routes (ATVing and UTVing is permitted on most county and township roads) or Langlade County's road routes. Or head home and start thinking about your next ATV/UTV adventure in Wisconsin's Northwoods!